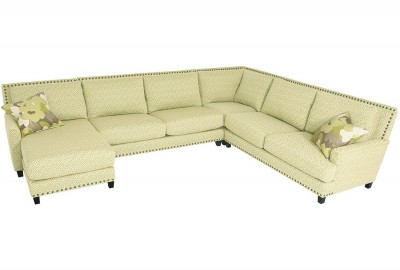 The Linkin Collection features a contemporary track arm, two-cushion styling, and the option to add nailhead trim with extra-deep seats add to the overall comfort. Available in multiple configurations.
Features
8 standard and 13 premium wood finishes available.
Option to add nailhead trim around back frame and base.
Cushion options available.
1000′s of designer fabrics available.
Dimensions
Left-Arm Sofa: 73″W x 43″D x 35″H
Right-Arm Sofa: 73″W x 43″D x 35″H
Left-Arm Chaise: 38″W x 66″D x 35″H
Right-Arm Chaise: 38″W x 66″D x 35″H
Left-Arm Section: 39″W x 43″D x 35″H
Right-Arm Section: 39″W x 43″D x 35″H
Armless Section: 35″W x 43″D x 35″H
Armless Sofa: 69″W x 43″D x 35″H
Square Corner: 43″W x 43″D x 35″H